Though I work with wire, metal (silver, copper...), glass, wood, stone, paper and various other media, my favorite one of all is polymer clay and this is what I work with most. Even the tiniest details are hand sculpted with a lot of love and care and absolutely no moulds have been used.
All my photographs are close ups but just to give you an idea of the size, the biggest critter in the following picture, the sow, is sized slightly lesser than an inch. The dime is in the picture for size comparison. (Dimes are sized about the same as 25 paise coins).
A LOT OF MY LITTLE ANIMALS POSING TOGETHER
LITTLE GARDEN - The vase of white carnations took me the longest to make.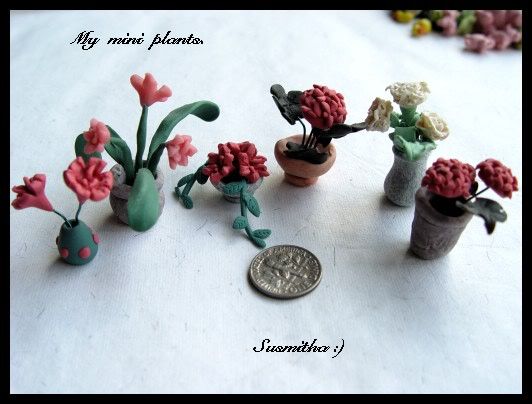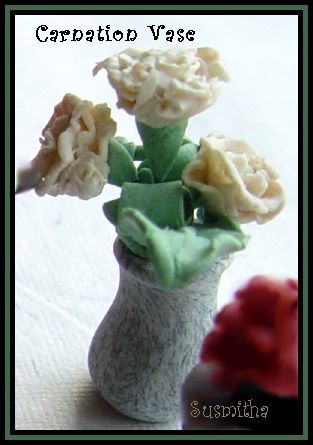 BASKETS - Fun little things! Can fill them up with almost anything. Here you can see carrots and a cowie wearing a christmas cap and sticking it's head out.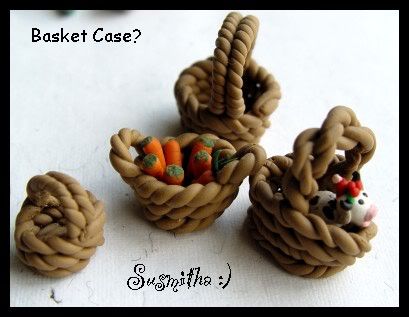 FURNITURE SET - The cozy sofas are each about half a centimetre high.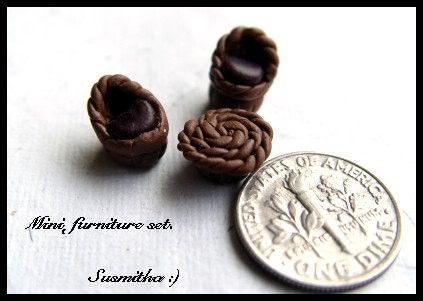 WOBBLY OLD STOOLS - The wooden finish is a hand mixing of different colors of clay. NO PAINT! And I sculpted the tiny photo holder with pure silver wire.
BUTTERFLY WINDOW CLINGS - These are made with a combination of liquid and solid polymer clays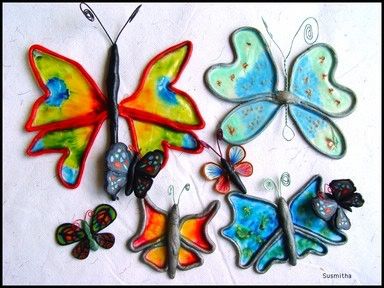 CHILLIN' TURTLE - Inspired by a bead that I saw once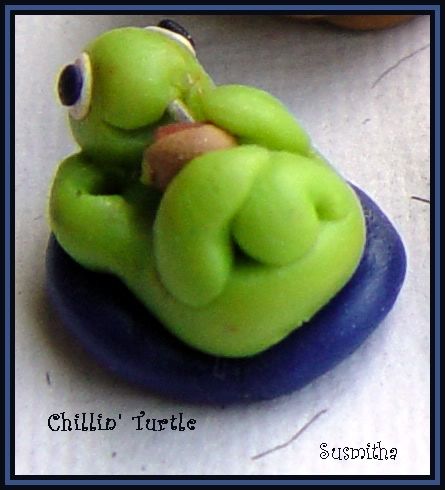 SNOWMAN THROWING A SNOWBALL - Made it when the mood was all christmassy and snowy
Mmmmm COFFEE - These are all beads, even the coffee bean ones. Don't they look real? :D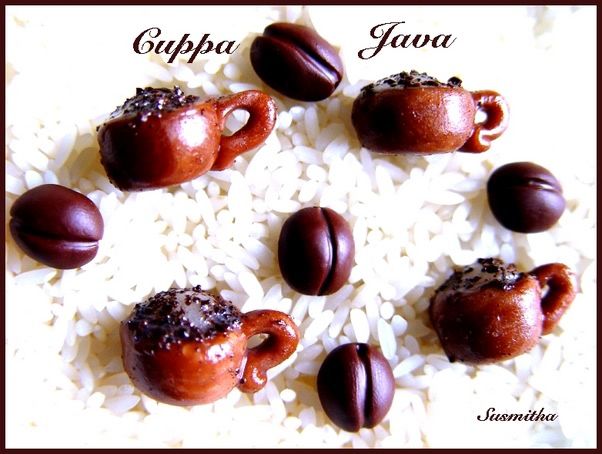 COFFEE CAKE - Another bead set, note the texture of the 'cake'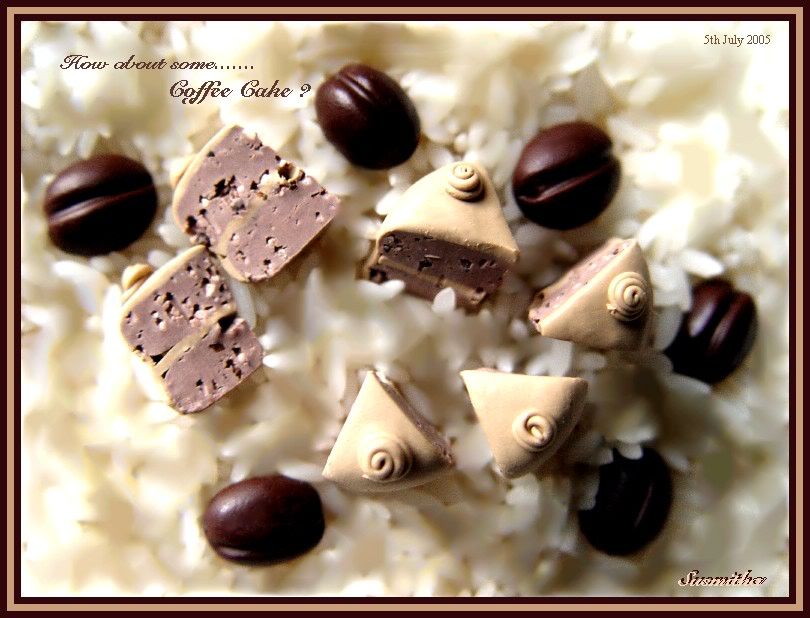 TEA ANYONE?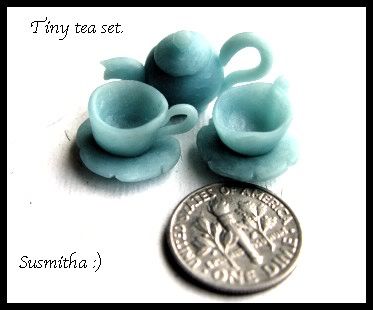 Inspired by the AUTOMATOR on our Mac.