ROSES - No matter how many roses I make, I want to keep on making more and more.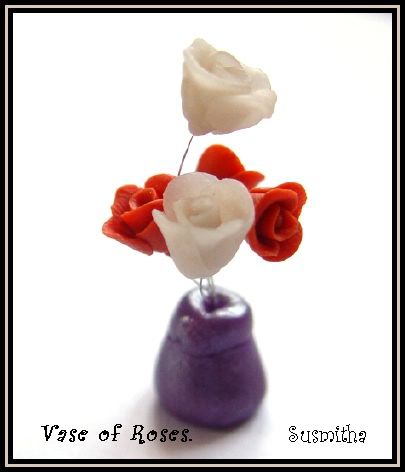 PIGGY AND THE TRAMP - a friend suggested that I make a 'Lady and the Tramp' miniature. Since I love piggies so much, I just HAD to do this instead :)
PENGUIN - Check out the bow tie and top hat on this little guy. The pic has the same guy shown in two different angles.
TURTLE READING COMIX - the alphabets took some effort :op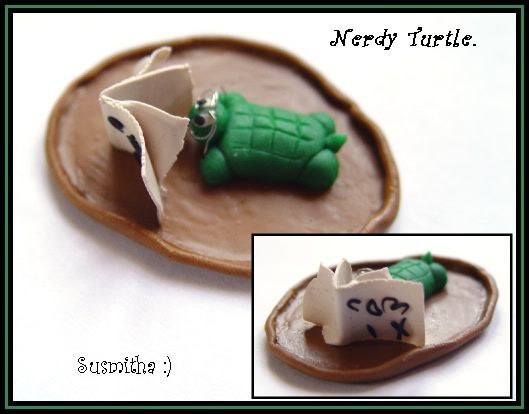 ELEPHANT - Check out her little pink bow.