Before I start with this post I want to say thanks to all of you who have
sent me such flattering mails about my work {blush}. Your encouragement is
very appreciated!
Today I start with a small bunch of miniatures that I created
around valentines day:
Piggy in Love!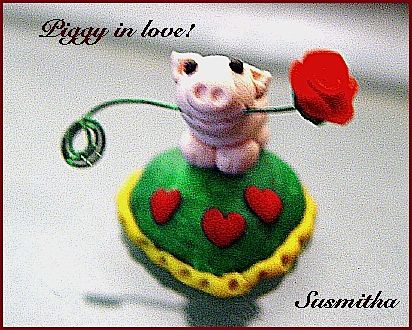 Penguins in love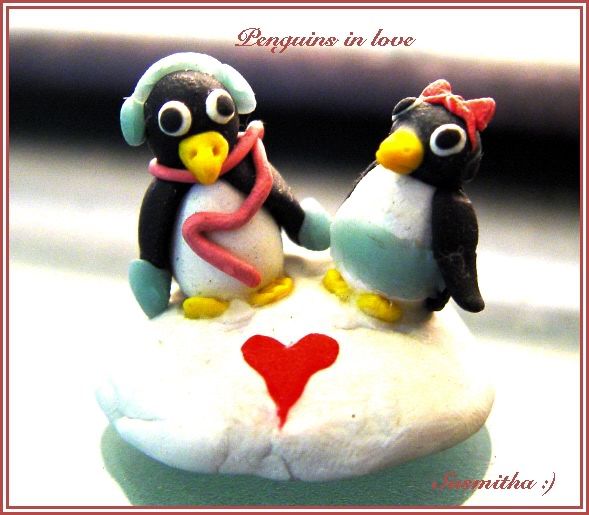 Ducky in love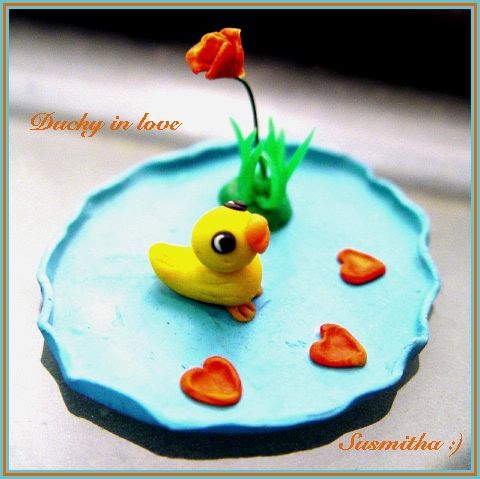 Piggy in love with her potatoes :)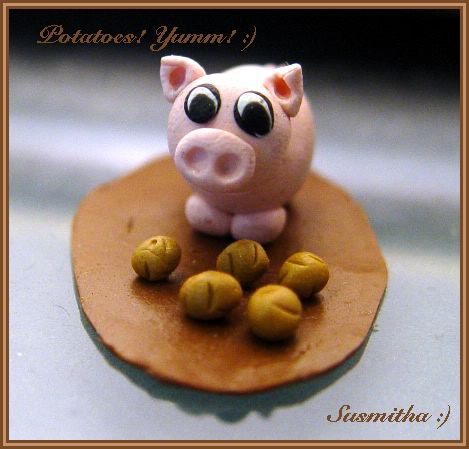 There was another piggy with a basket of roses next to him looking up with lovey dovey eyes. He was a chubby little fella! Unfortunately it was one of those rare pieces that I missed out :(
He'd sold by the time I got around to taking pictures.
Luckily I managed to get the rest of them just in time! :)
Here are a couple of pieces that I'm extra proud of:
Owl mommy and baby - This I made on custom order.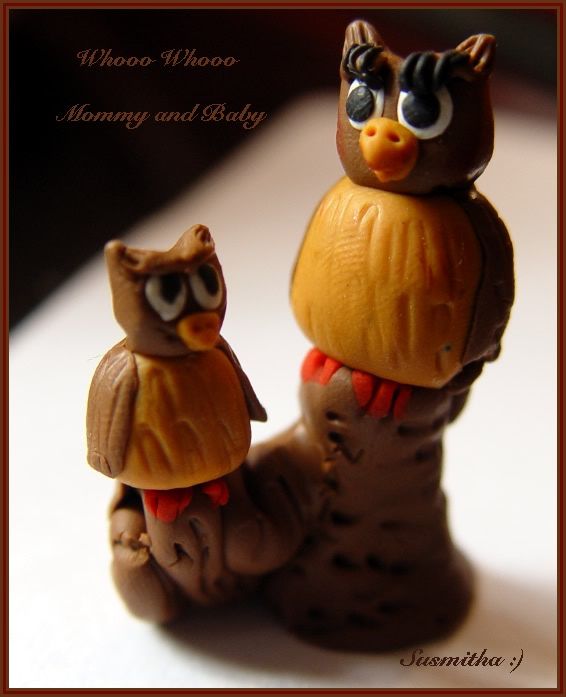 Cows eating grass - Note the 'movement' of the grass :)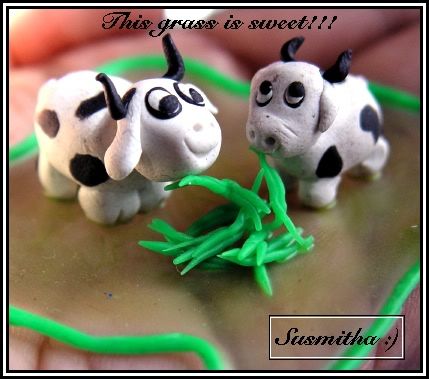 Snail Race - wasn't easy getting those tiny letters on the finish line banner.
More soon.